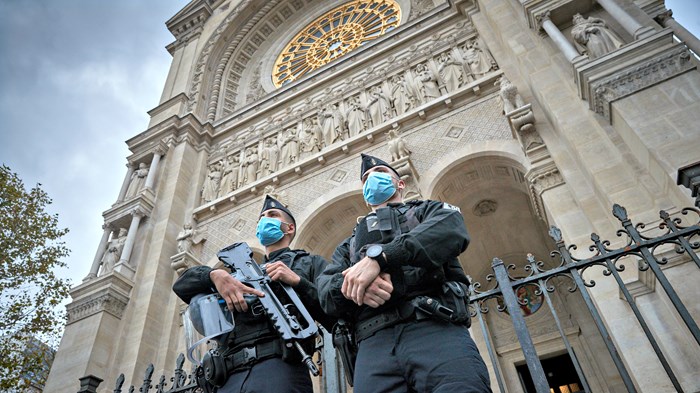 On Monday night, the French Senate passed an anti-terrorism law that has greatly concerned church leaders.
Now called the Law to Uphold Republican Principles and the Fight Against Separatism, the bill—approved by a 208–109 vote, with 27 abstentions—intends to combat the Islamist radicalism that has incited numerous attacks on French soil in recent years.
However, the Macron administration's desire to make France safer has put the nation's deeply rooted freedom of religion in the crosshairs.
"The wind has changed in France," said Clément Diedrichs, general director of the National Council of Evangelicals in France (CNEF), which according to new research represents half of French Protestants. The government has "clearly indicated that we're no longer in a Christian society."
"Religion has become expendable," he observed, saying that the country's leadership no longer has any desire to protect space for any faith.
In February, as reported by Christianity Today, the National Assembly, the French parliament's lower house, passed a first version of the bill. The net result of the Senate's debates is a version with even tighter oversight measures, despite the inclusion of a few modifications seen by Christians leaders as positive.
Click here to read more.
Source: Christianity Today