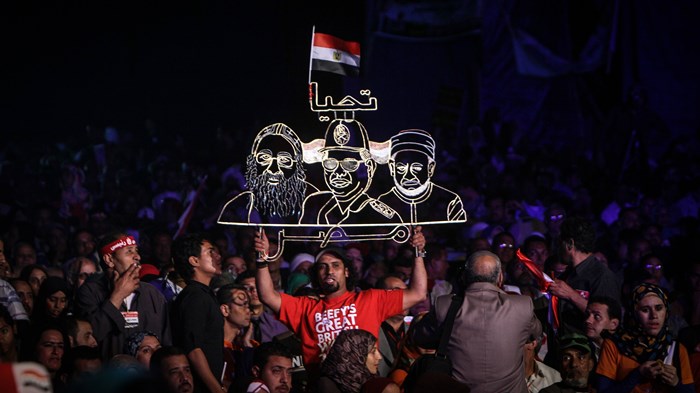 Committing Egypt to a five-year program of human rights reform, President Abdel Fattah al-Sisi did not mince words about religion.
"If someone tells me they are neither Muslim nor Christian nor a Jew or that he or she does not believe in religion, I will tell them, 'You are free to choose,'" he said. "But will a society that has been conditioned to think in a certain way for the last 90 years accept this?"
The comment sent shockwaves through Egyptian society.
"Listening to him, I thought he was so brave," said Samira Luka, senior director for dialogue at the Coptic Evangelical Organization for Social Services. "Sisi is fighting not only a culture but a dogma."
Last month, the government released its first-ever National Human Rights Strategy after studying the path of improvement in 30 other nations, including New Zealand, South Korea, and Finland. The head of the UN Human Rights Council praised the 100-page [in English] document as a "key tool" with "concrete steps."
Egypt's constitution guarantees freedom of belief and worship and gives international treaties such as the Universal Declaration of Human Rights the force of law. But Article 98 of the Middle Eastern nation's penal code stipulates up to five years in prison for blasphemy and has been used against atheists and Christians alike.
Click here to read more.
Source: Christianity Today