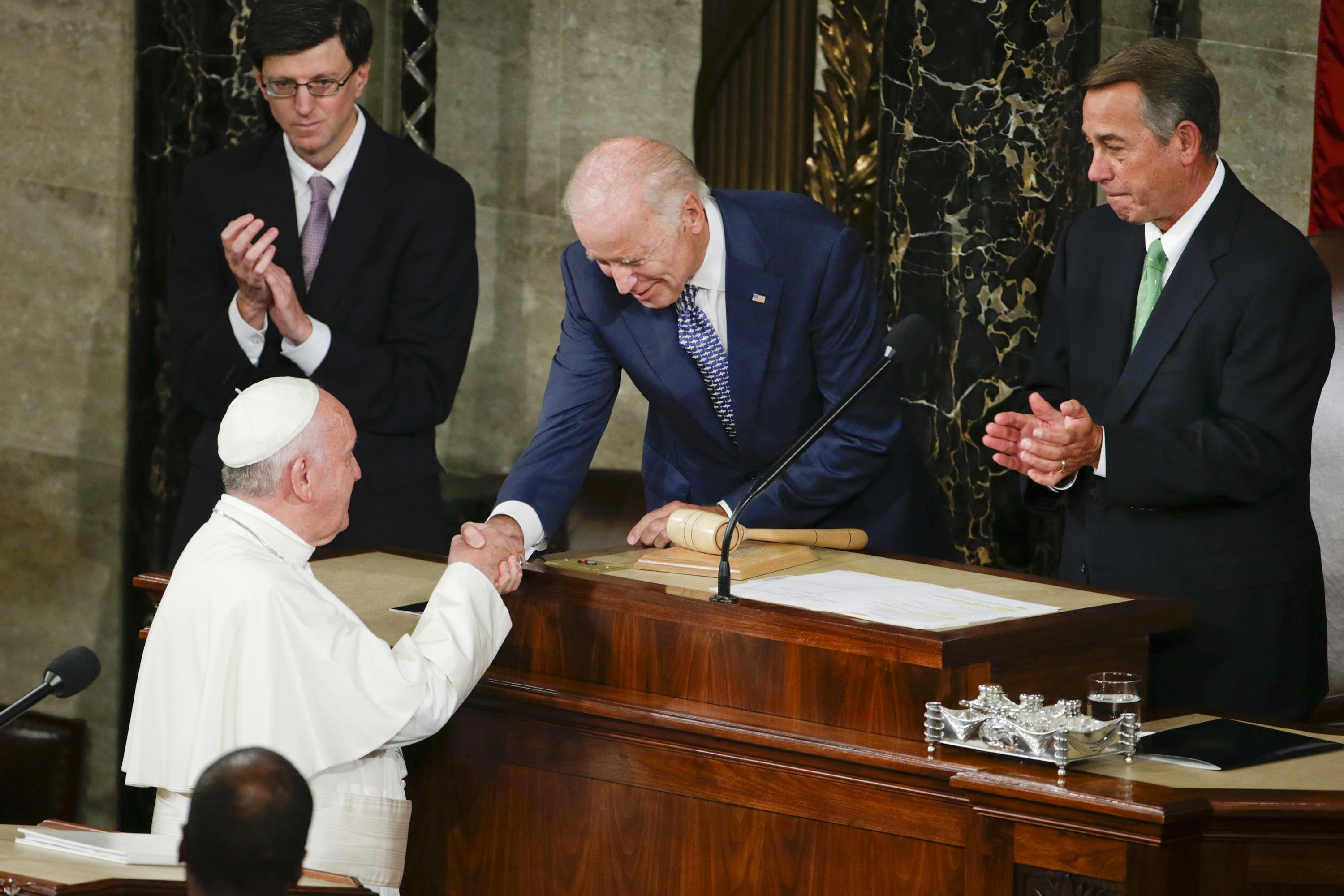 With Pope John Paul II, the meeting stretched 45 minutes, frequently interrupted by aides who were brushed aside by a pontiff interested in talking to a 37-year-old senator named Joe Biden. With Pope Benedict XVI, there was a long discussion of whether politicians should impose their beliefs on others when it comes to church doctrine, an exchange Biden described as "like going to theology class."
But it is with Pope Francis — the longtime Jesuit priest Biden will see Friday in a historic encounter at the Vatican — that Biden shares the deepest bond. It was Francis who comforted the Biden family in 2015 after Biden's son Beau died. It was Francis who met privately with Biden to talk about cancer research. And it was Francis whose photo Biden has displayed prominently in the Oval Office.
Biden's meeting with the Pope in the Vatican, shortly before he heads off to a pair of international summits, will carry deep political, religious and symbolic significance, as the nation's second Catholic president greets the worldwide leader of the Catholic Church.
But the resonance is also personal, given the similarities between the 84-year-old pope and the 78-year-old president, who have in a sense become allies. Both attained ultimate leadership late in their lives and quickly moved in a liberal direction. They have faced internal resistance. Both are treated warily by conservative American bishops.
"Both could have become pope or president earlier, but it didn't work out," said John Carr, founder of the Initiative on Catholic Social Thought and Public Life at Georgetown University. "Both were written off, Biden in the campaign and Bergoglio before the conclave, and both were surprises." (Francis's given name is Jorge Mario Bergoglio.)
Click here to read more.
Source: MSN